PIETJESBAK-SPEELSET-LICHTHOUT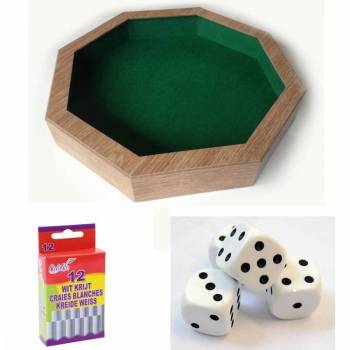 Availability:
Niet in stock: levertermijn 2-3 Dagen
---
€22,77
Deze complete pietjesbak speelset is een uitstekend geschenk voor uzelf, vrienden of familie! Alles wat u nodig hebt om te spelen zoals het hoort!
Deze speelset bestaat uit volgende items:
U kan indien u wenst de witte dobbelstenen upgraden naar rode dobbelstenen door te klikken op de groene knop 'Personaliseren' hierboven!
Please write a review of this product below, in order to help other customers make the right choices while shopping.